*For the video, click here.*
When it comes to holiday getaways, these are our top picks.
In this list, we reveal the best spots to relax after a hard school year, after a long year of work, or the day after you were fired by a fuming boss. Be it a beach retreat, a paradise hidden in the mountains, or just a quiet, clean city with a relaxing atmosphere, you name it, we have it listed. But we are excluding fast-paced places that may be good for tourism, but are not necessarily vacation spots for relaxation and leisure. So, without further ado, here are our top ten picks, based on cost, location, atmosphere, security, climate, food, and year-round accessibility, for places to vacation.
Number 10:
Marrakech, Morocco
From its bazaars and five-star hotels to the Jemaa el-Fnaa plaza filled with fire-eaters and other marvels, the thousand-year-old Red City never ceases to awe. The International Magician Festival, UNESCO-dedicated World Heritage Center Medina, day trips to the beach, and Bahia Palace are just a few attractions in this man-made desert oasis. After booking a stay at a traditional riad, spend time at the fine golf courses and enjoy a Turkish bath at one of the hammams to truly relax. However, security concerns land this desert haven a tenth on the list.
Number Nine:
Rio de Janeiro, Brazil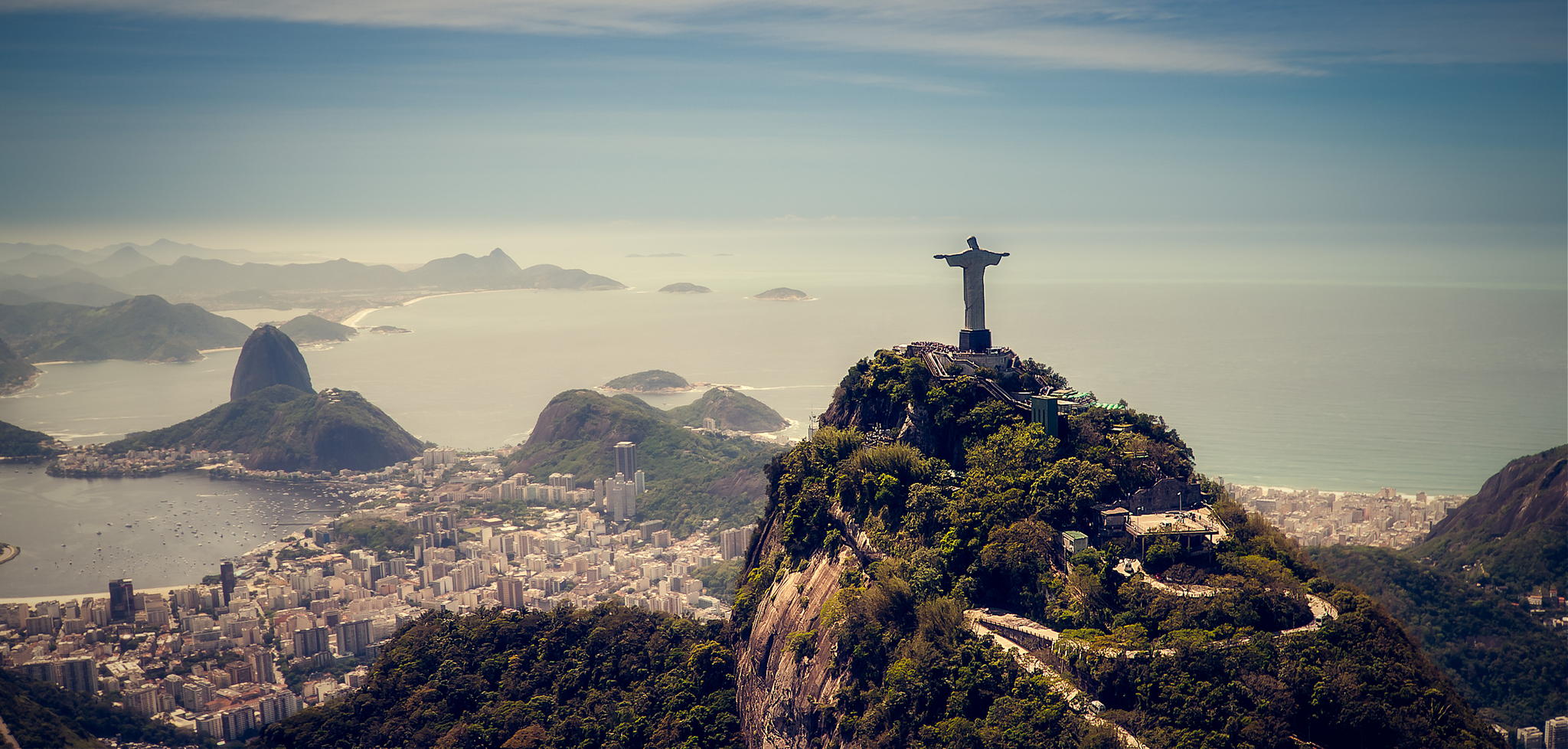 One of the world's most iconic monuments, the statue of Christ the Redeemer overlooks a city teeming with six point thirty-two million people, beautiful beaches, historical art districts, urban forests, and other wonders. Popular destinations include the Sugarloaf Mountain and the world-famous Jardim Botanico. Case in point, Rio de Janeiro is a cultural hub where white-sand beaches with coconut trees and food vendors fill the scene to make it the perfect place to relax.
Number Eight:
Sydney, Australia
An irresistible juxtaposition of both Western and Aboriginal culture, natural beauty, contemporary modernism and a uniquely Australian vibe make this city the perfect place for a vacation. Go to a wine-tasting, take a day off at the beach, stroll through its spotless paved streets, and visit the numerous tourist destinations on site, such as the Sydney Opera House. What's more, its status as a thriving city in a developed nation with few security concerns and a mild and sunny climate lands it an eighth on our list.
Number Seven:
Bali, Indonesia
A globally-renowned living postcard, Bali combines fine white-sand beaches, green mountains, and a unique cultural experience. One can commune with its unique collection of tropical creatures, dive with the beautiful fish in its coral ridges, and visit a Hindu temple hidden in its mountains. In the city of Ubud, there are renowned cultural dances to enjoy and yoga classes to invigorate both the mind and the body.
Number Six:
San Francisco, California, the U.S.A.
This cultural, artistic, and technological hub is home to wonders in the likes of the Golden Gate Bridge, the Exploratorium, and the crooked Lombard Street of hairpin turns. Shop in the Ghirardelli Square, a former, you guessed it, chocolate factory, then take a ferry to the notorious Alcatraz Island. Grab Dim Sum in its renowned Chinatown, then visit one of its numerous suburbs, the most famous of which being the Bay Area, a.k.a. Silicon Valley. Finally, one may relax and take advantage of the mild climate at one of its beautiful beaches.
Number Five:
Kyoto, Japan
A mild climate, beautiful scenery, and an authentic Japanese cultural theme dominates the tone of Tokyo's remarkable antithesis. A paradise for the peace-seeker, numerous rock gardens and temples both Zen Buddhist and Shinto dot the area full of attractions like the Nishiki Market, two former imperial palaces, the Gion geisha district, the Nijo castle, which is a former Shogun residence, and various museums and aquariums.
Number Four:
France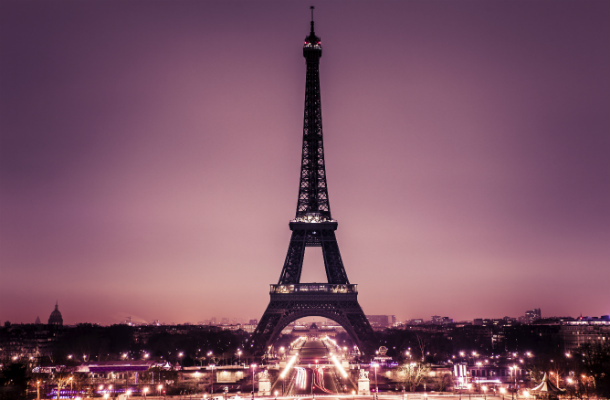 While the Eiffel Tower beacons everyone to Paris, many other areas in France are also not to be missed. Nice, an artistic and cultural center since medieval times, harmonizes striking beaches with signature cuisine, a sunny yet mild weather and a refreshingly liberal attitude. Burgundy is renowned for its wines and chateaux, Versailles is home to one of the most opulent palaces in the world, and Provence, with its beautiful lavender and olive fields, rolling hills, and quaint villages, is similarly marked to stun. However, high costs have landed France a fourth on the list.
Number Three:
Italy
The birthplace of the Renaissance among other cultural and artistic movements, "the boot" contains a host of diverse geographical, artistic, cultural, and historic features. Architecture lovers can visit the various feats of the area from the Pantheon in Rome and the Florence Cathedral to the Leaning Tower of Pisa in, well, Pisa. Its masses of museums are also worth a visit, and from Rome one can also take a day trip to Vatican City, the smallest country in the world and also the current papal residence. Beach-lovers can hang out at one of the country's numerous beaches, and its famed cuisine is also an attraction in and of itself.
Number Two:
Bangkok, Thailand
The pronounced tourist capital of the world, Bangkok is visited by 38 million annually. Situated on the Chao Phraya River, the Grand Palace is a sharp contrast to its neighboring skyscrapers. Low prices and big malls make shopping a popular activity. Siam Paragon, one of the largest malls in Asia, even consists of an underground aquarium of 5 million liters, the Siam Ocean World. However, Bangkok's status as a capital of sex tourism is undeniably interconnected with its political turmoil and human trafficking, leading to various security concerns.
And, finally, our Number One for this list is:
Barcelona, Spain
Never has a city been so thoroughly defined by a single person. Antoni Gaudi, a 19th-century Catalan architect, designed the fantastical, modernist buildings that the Barcelona of today is renowned for, ranging from the Casa Milà and the Casa Batlló to the Sagrada Familia church, in construction ever since 1882. However, Barcelona's treasures are not limited to the works of Gaudi. Its unique art and cuisine are exceptional in their own right, and a beautiful beach, a dynamic nightlife and a mild climate add even more to the Barcelonian tourist experience, landing the city a number one on our list.
Sources:
https://www.gov.uk/foreign-travel-advice/morocco/safety-and-security http://www.muchmorocco.com/locations/marrakech/
http://www.touropia.com/tourist-attractions-in-rio-de-janeiro/
https://www.tripadvisor.com/Tourism-g294226-Bali-Vacations.html
http://www.sanfrancisco.travel/article/top-20-attractions-san-francisco
http://www.japan-guide.com/e/e2158.html
http://www.planetware.com/tourist-attractions/france-f.htm
http://www.italia.it/en/home.html
https://en.wikipedia.org/wiki/Tourism_in_Bangkok
http://www.barcelonaturisme.com/wv3/en/