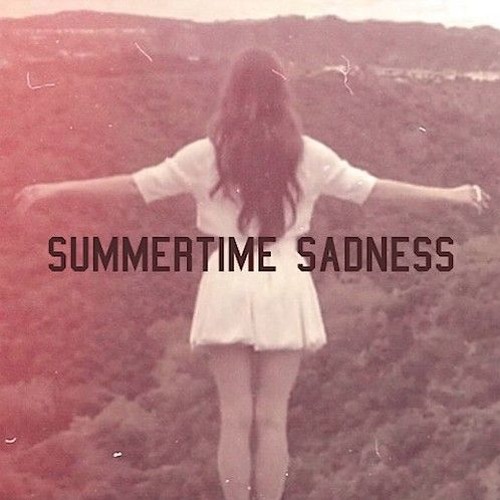 NOT.
I love the summertime. Maybe it's the lack of stress and the ability for me to do whatever the fuck I want in these 3 months, or because I don't have to deal with the annoying kids at my school, or it's the weather and how it's always so pretty outside, but the result is that for the past couple of years summer has been the only time when I'm not suicidally depressed. Seriously. Stress, anxiety, and depression build up inside me during the 9 months of the school year, and over the summer, I slowly get better. But by the time I'm 87-ish percent healed, school restarts. Every time. So then I start school in a decent mood, but every year this mood at the start of the school year also gets just a little bit worse, because 3 months is obviously not enough for me to become thoroughly fine again, and my sadness just builds up off of that remainder 13% of sad me.
Also, if you've made it thus far, you are a genius. I post this sort of stuff on an anonymous blog mainly because people think I'm fucking insane when I say this to them, and I don't blame them for it – I'm not very descriptive. And, just for the record, I'm not complaining – I know that I'm extremely privileged, especially compared to, say, the starving kids in rural Ghana.
But anyway, I don't know if it's just me, but every single summer I have this dread in the back of my head of school restarting. It's like an hourglass or a "progress bar" of good times, if you will – you hope to manipulate gravity so that the sand moves more slowly, or even reverses itself, or you hope to somehow hack the computer so that the progress bar stays at 10% instead of inching toward 99%.
And I don't know about you, but usually after, say, 2-3 weeks of the summer, my life starts going back into a routine. And then the days pass as quickly as the pages in a good novel.
And then school starts back up again.
But, this time, I swear, it's going to be different…